Posts for tag: dental injuries
By Dental Clinic Of Marshfield
June 20, 2020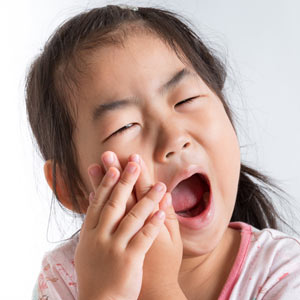 Half of all children will injure at least one tooth before adulthood. That's why we're joining with other health professionals this June to promote National Safety Month. As dentists, we want to call particular attention to potential dental injuries and what parents and caregivers can do to help their child avoid them.
The source for a dental injury usually depends on a child's age and development level. Younger children learning to walk and run are more apt to fall, and may hit their mouth on hard or sharp surfaces. Later on, most dental injuries tend to come from contact during sports play or other physical activities.
Your prevention strategy should therefore adjust to your child's age and activity level. If you have an infant starting to walk, for example, don't allow them to move around carrying a bottle, cup or other hard object that could be a source of injury if they fall. Also, keep an eye out for hard furniture or sharp-edged surfaces as they toddle around.
If you have a highly mobile toddler, discourage them from climbing and jumping on furniture, tables or other hard surfaces. If feasible, pad these surfaces and sharp edges to minimize the force of impact from a collision.
To prevent sports-related mouth injuries in older children and teens, your primary defense is an athletic mouthguard. Mouthguards cushion and absorb much of the force generated during hard sports contact. They should be worn for any physical activity with a potential risk for mouth injury, including practice sessions and informal play like a pick-up basketball game.
A type of athletic mouthguard known as "boil and bite" is readily available in retail sporting goods stores. After purchase, it is softened in very hot water; the wearer then places it in their mouth and bites down to form a permanent impression. Boil and bite mouthguards offer protection, but they can be bulky and uncomfortable to wear.
For a higher level of protection along with a more accurate and comfortable fit, a custom mouthguard created by a dentist is a more desirable option. These are based on a detailed impression of the wearer's bite, so the fit can't be beat. Both types of mouthguard need upgrading periodically in young wearers to accommodate dental development as they age.
Accidents can happen, but there's much you can do to reduce the likelihood of injury to your child's teeth. Protective measures and equipment—as well as a watchful eye—can go far to help them emerge from these active, early years dentally unscathed.
If you would like more information about dental safety, please contact us or schedule a consultation. To learn more, read the Dear Doctor magazine articles "Top 10 Oral Health Tips for Children" and "Athletic Mouthguards."
By Dental Clinic Of Marshfield
June 11, 2014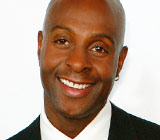 As a Pro Football Hall of Famer and first runner up on the hit television show Dancing with the Stars, Jerry Rice has a face and smile that truly has star quality. However, that was not always the case. During an interview with Dear Doctor magazine, the retired NFL pro discussed his good fortune to have had just a few minor dental injuries throughout his football career. He went on to say that his cosmetic dentist repaired several of his chipped teeth with full crowns. Rice now maintains his beautiful smile with routine cleanings and occasional tooth bleaching.
If you have chipped, broken or missing teeth, or are considering a smile makeover, we want to know exactly what you want to change about your smile, as the old adage is true: Beauty is in the eyes of the beholder. This is one reason why we feel that listening is one of the most important skills we can use during your private, smile-makeover consultation. We want to use this time to ensure we see what you see as attractive and vice versa so that together we can design a realistic, achievable blueprint for your dream smile.
For this reason, we have put together some questions you should ask yourself prior to your appointment:
What do you like and dislike about the color, size, shape and spacing of your teeth?
Do you like how much of your teeth show when you smile and when your lips are relaxed?
Are you happy with the amount of gum tissue that shows when you smile?
Do you prefer a "Hollywood smile" with perfectly aligned, bright white teeth, or do you prefer a more natural looking smile with slight color, shape and shade variations?
To learn more about obtaining the smile you want, continue reading the Dear Doctor magazine article "Great Expectations — Perceptions In Smile Design." Or you can contact us today to schedule an appointment so that we can conduct a thorough examination and discuss your cosmetic and restorative dentistry treatment goals. And if you want to read the entire feature article on Jerry Rice, continue reading "Jerry Rice — An Unbelievable Rise To NFL Stardom."