Posts for: January, 2016
By Dental Clinic Of Marshfield
January 19, 2016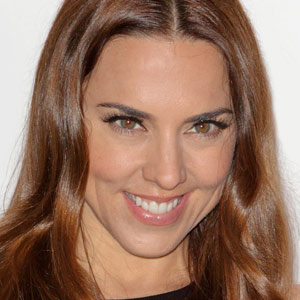 As a member of the best-selling pop group Spice Girls, Mel C (AKA Sporty Spice) enjoyed her share of musical superstardom. At the band's peak in the Nineties, the young singer's signature look featured baggy sweatpants, an assortment of tattoos, a nose stud and a gold-capped incisor, front and center in her mouth. Today, Melanie Chisholm is still singing — but now she's a mom, an amateur triathlete… and that gold tooth is just a memory. Not only that, her smile looks more evenly spaced and whiter than it did when she was referred to as the "tomboy" of the group.
What happened? In our view, it all boils down to changing tastes — plus a little bit of help from dental professionals. As the "wannabe" singer proves, there's no single standard when it comes to making your teeth look their best. Your own look is unique to you — and your smile can reflect that individuality.
For example, crowns (caps) are substantial coverings that may be placed on teeth when they are being restored. They are available in three types: gold, all-porcelain, or porcelain-fused-to-metal. The latter two are tooth-colored, while the gold is — well, shiny like gold bling. Which one is right for you? In many cases, it's your choice.
Likewise, dental veneers — wafer-thin shells that can correct cosmetic issues by covering the surface of your teeth — can be made in a variety of shades. Their hues may range from natural ivory to Hollywood white, and everything in between. What's the best color for you? Only you can say.
Some people opt for a "smile makeover" that uses small irregularities in the spacing and color of teeth to create a more "natural" look. Other folks want a perfectly even, brilliant white smile that dazzles the eye. Still others are looking to match or restore the smile they once had — perhaps even re-creating a signature gap between the teeth. As long as there are no other dental issues involved, the choice is yours.
So if you're unhappy with your smile — or if you feel it doesn't reflect the person you "wannabe" — why not talk to us about a smile makeover? Just call our office to schedule a consultation. You can learn more about this topic in the Dear Doctor magazine articles "Beautiful Smiles by Design" and "The Impact of a Smile Makeover."
By Dental Clinic Of Marshfield
January 04, 2016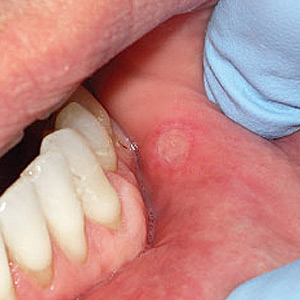 If you occasionally experience small sores in the softer tissues of your mouth, you may have aphthous ulcers or better known as canker sores. While rarely a health concern, they can be painful and annoying particularly when you're eating and drinking.
These breaks in the skin or mucosa (the lining membranes of the mouth) usually occur in the thinner tissues found in the cheeks, lips, under the tongue or in the back of the throat. They tend to be most painful (especially while eating acidic foods like citrus or tomato sauce) between the first few hours of appearing and for a couple of days afterward, and will often occur during periods of anxiety, stress or after a minor injury. The sores will normally heal and fade within a couple of weeks.
Although occasional outbreaks of canker sores are quite common with most people, 20-25% of people (more often women) have a recurring form of painful outbreak known as recurrent aphthous stomatitis (RAS). Another variation called herpetiform aphthae, similar in appearance to herpes simplex virus sores, is characterized by smaller clusters of ulcers. While the specific causes for canker sores are still unclear, there's some correlation between them and abnormalities with a person's immune system, as well as with other systemic conditions like gastrointestinal disorders or vitamin deficiencies.
The basic treatment for canker sores is to first soothe the pain and promote quicker healing. Many over-the-counter medications are available for mild cases that numb the area temporarily and provide a protective covering while the sore heals. For more severe cases, there are also prescription medications (like steroids) that can be applied topically or through injection.
While canker sores are not contagious and usually benign, there are some situations that call for a dental examination: sores that haven't healed within 2 weeks; increasing occurrences and severity of the sores; and never being completely free of a sore in the mouth. These may indicate some other condition, or be an occurrence of cancer or a pre-cancerous condition.
If you have any concerns, be sure to schedule a visit. We'll be glad to evaluate any occurrence of the sores and recommend the best course of treatment to ease the pain and annoyance.
If you would like more information on canker sores or other types of mouth ulcers, please contact us or schedule an appointment for a consultation. You can also learn more about this topic by reading the Dear Doctor magazine article "Mouth Sores."