Posts for: March, 2015
By Dental Clinic Of Marshfield
March 16, 2015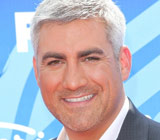 Like many who have risen to the top tier in show business, singer Taylor Hicks found that he needed a few things (besides talent, of course) to really succeed: a willingness to seek out opportunities and work hard; a unique and energetic stage presence; and a bright, appealing smile.
"Everyone wants to have a great smile," Hicks recently told Dear Doctor magazine. "In my business, it's one of the most important things. A lot of what I do is smiling and having fun, being in front of the camera and taking pictures."
To help him keep his smile sparkling, Hicks opts for in-office whitening treatments from his dentist. These treatments are a safe, quick and effective way to lighten teeth by 3 to 8 shades in a single one-hour visit. Best of all, you don't have to be an American Idol winner or a Las Vegas headliner to take advantage of them — in fact, we offer them right here in our own office.
Why choose in-office treatments instead of take-home trays (or over-the-counter products)? While each system can be effective at lightening teeth to some degree, the in-office method offers several distinct advantages. For one, it's the fastest way to get your teeth as bright as they can be; the same lightening that can be achieved in one office visit could take a week when done at home, using custom-made trays and dentist-supplied bleaching solutions — and several weeks with over-the-counter products! So if your time is limited, in-office treatment is the way to go.
Plus, in-office treatments are performed under our direct supervision. That means we can safely use the most powerful whitening gels, and achieve the maximum control over the result. This can be important when you have crowns or replacement teeth such as implants, which Hicks has. Artificial crowns don't whiten like natural teeth, so it's important to get just the right degree of lightening to produce an evenly bright smile.
The bottom line, of course, is the result: a dazzling white smile. "In entertainment, a big, pearly white smile makes a difference," Hicks said. But you don't have to be an entertainer to enjoy the benefits of a brilliant smile — we do it for plenty of "regular folks" too.
So if your smile could use a little brightening, why not call us and schedule an appointment for whitening treatment? You can learn more in the Dear Doctor magazine articles "Teeth Whitening" and "Important Teeth Whitening Questions Answered."
By Dental Clinic Of Marshfield
March 06, 2015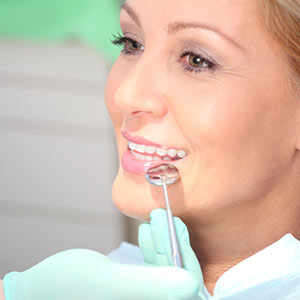 With its life-like color and texture, dental porcelain can restore a smile marred by decayed or damaged teeth. This durable ceramic material not only matches the varieties of individual tooth colors and hues, its translucence mimics the appearance of natural teeth. But perhaps its greatest benefit is its adaptability for use in a number of different applications, particularly veneers and crowns.
Veneers are thin layers of dental porcelain laminated together and permanently bonded to cover the visible outer side of a tooth to improve its appearance. Crowns, on the other hand, are "caps" of dental porcelain designed to completely cover a defective tooth.
Veneers and crowns share a number of similarities. Both can alter the color and shape of teeth, although crowns are used when more extensive tooth structure has been damaged. They're also "irreversible," meaning the tooth must be altered in such a way that it will always require a veneer or crown, though on some occasions a veneer can require no removal of tooth structure and can be reversible.
They do, however, have some differences as to the type of situation they address. Veneers are generally used where the affected teeth have a poor appearance (chipped, malformed or stained, for example) but are still structurally healthy. And although they do generally require some removal of tooth enamel to accommodate them (to minimize a "bulky" appearance), the reduction is much less than for a crown.
Crowns, on the other hand, restore teeth that have lost significant structure from disease, injury, stress-related grinding habits or the wearing effects of aging. Since they must contain enough mass to stand up to the normal biting forces a tooth must endure, a significant amount of the original tooth structure must be removed to accommodate them.
Which application we use will depend upon a thorough examination of your teeth. Once we've determined their condition and what you need, we can then recommend the best application for your situation. But regardless of whether we install a veneer or crown, using dental porcelain can help achieve an end result that's truly life-changing — a new, younger-looking smile.
If you would like more information on dental porcelain restorations, please contact us or schedule an appointment for a consultation. You can also learn more about this topic by reading the Dear Doctor magazine article "Porcelain Crowns & Veneers."