Posts for tag: dental injury
By Dental Clinic Of Marshfield
April 15, 2017
For anyone else, having a tooth accidentally knocked out while practicing a dance routine would be a very big deal. But not for Dancing With The Stars contestant Noah Galloway. Galloway, an Iraq War veteran and a double amputee, took a kick to the face from his partner during a recent practice session, which knocked out a front tooth. As his horrified partner looked on, Galloway picked the missing tooth up from the floor, rinsed out his mouth, and quickly assessed his injury. "No big deal," he told a cameraman capturing the scene.
Of course, not everyone would have the training — or the presence of mind — to do what Galloway did in that situation. But if you're facing a serious dental trauma, such as a knocked out tooth, minutes count. Would you know what to do under those circumstances? Here's a basic guide.
If a permanent tooth is completely knocked out of its socket, you need to act quickly. Once the injured person is stable, recover the tooth and gently clean it with water — but avoid grasping it by its roots! Next, if possible, place the tooth back in its socket in the jaw, making sure it is facing the correct way. Hold it in place with a damp cloth or gauze, and rush to the dental office, or to the emergency room if it's after hours or if there appear to be other injuries.
If it isn't possible to put the tooth back, you can place it between the cheek and gum, or in a plastic bag with the patient's saliva, or in the special tooth-preserving liquid found in some first-aid kits. Either way, the sooner medical attention is received, the better the chances that the tooth can be saved.
When a tooth is loosened or displaced but not knocked out, you should receive dental attention within six hours of the accident. In the meantime, you can rinse the mouth with water and take over-the-counter anti-inflammatory medication (such as ibuprofen) to ease pain. A cold pack temporarily applied to the outside of the face can also help relieve discomfort.
When teeth are broken or chipped, you have up to 12 hours to get dental treatment. Follow the guidelines above for pain relief, but don't forget to come in to the office even if the pain isn't severe. Of course, if you experience bleeding that can't be controlled after five minutes, dizziness, loss of consciousness or intense pain, seek emergency medical help right away.
And as for Noah Galloway:Â  In an interview a few days later, he showed off his new smile, with the temporary bridge his dentist provided… and he even continued to dance with the same partner!
If you would like more information about dental trauma, please contact us or schedule an appointment for a consultation. You can learn more in the Dear Doctor magazine articles "Trauma & Nerve Damage to Teeth" and "The Field-Side Guide to Dental Injuries."
By Dental Clinic Of Marshfield
January 13, 2015
Athletic activity can boost your health, but many sports also carry some risk — especially to the teeth. This is something NFL wide receiver Jerry Rice well knows.
"Football can be brutal — injuries, including those to the face and mouth, are a common risk for any player," Rice noted in an interview with Dear Doctor magazine. In fact, Rice himself chipped a couple of teeth, which were repaired with crowns. "There wasn't a lot of focus on protecting your teeth in high school," Rice recalled.
You don't have to be a legend of the NFL to benefit from the type of high-quality mouthguard a dentist can make for you or your child. Consider that:
An athlete is 60 times more likely to suffer harm to the teeth when not wearing a mouthguard.
Mouthguards prevent an estimated 200,000 or more injuries each year.
Sports-related dental injuries account for more than 600,000 emergency room visits annually.
Each knocked-out tooth that is not properly preserved or replanted can cause lifetime dental costs of $10,000 to $20,000.
You and/or your child should wear a mouthguard if you participate in sports involving a ball, stick, puck, or physical contact with another player. Mouthguards should be used for practice as well as actual games.
It's also important to be aware that all mouthguards are not created equal. To get the highest level of protection and comfort, you'll want to have one custom-fitted and professionally made. This will involve a visit to our office so that we can make a precise model of your teeth that is used to create a custom guard. A properly fitted mouthguard is protective, comfortable, resilient, tear-resistant, odorless, tasteless and not bulky. It has excellent retention, fit, and sufficient thickness in critical areas.
If you are concerned about dental injuries or interested in learning more about mouthguards, please contact us today to schedule an appointment for a consultation. If you would like to read Dear Doctor's entire interview with Jerry Rice, please see "Jerry Rice." Dear Doctor also has more on "Athletic Mouthguards." and "An Introduction to Sports Injuries & Dentistry."
By Dental Clinic Of Marshfield
October 09, 2014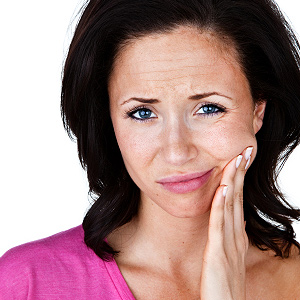 Although naturally resilient, your teeth still face some significant dangers. Tooth decay and gum disease, "enemies" within the mouth, can severely damage your teeth and eventually lead to their loss.
But there are also external dangers just as devastating — traumatic injuries that can happen in the blink of an eye. Fortunately, we can treat even the most serious of these injuries and increase the chances of an injured tooth's survival.
Here are some of those common dental injuries:
Chipped or Fractured Teeth. This is a case where a part of the tooth has been broken but it's still firmly rooted in the mouth. If small portions of the enamel or dentin (the next underlying layer of the tooth) have been chipped, we may be able to reattach them or fill the affected tooth area with a natural-colored filling (larger broken portions may require a complete crown). If the damage has injured or exposed the inner pulp, a root canal treatment might be in order to prevent infection and reduce pain.
Dislocated (Luxated) Teeth. A dislocation occurs when the impact moves the tooth in an abnormal way in the socket. We must first reposition the tooth and, if need be, stabilize it by splinting it to neighboring teeth. This type of injury may also require a root canal treatment.
Knocked out (Avulsed) Teeth. It's quite possible to replant a knocked out tooth — if you act quickly. Without touching the root, the tooth should be rinsed with cold, clean water and then placed into the empty socket within five minutes of the injury. If placement isn't possible, the tooth should be placed in a container with milk or with some of the injured person's collected saliva (to keep the root from drying out), and sent with the injured person to treatment. We need to see the injured person as soon as possible to make sure the tooth is repositioned properly and take other measures to protect it. We'll also need to monitor it for proper healing for awhile.
Although some injuries may be too severe to save a traumatized tooth, seeking immediate treatment certainly increases the chances for survival. If you or a family member experiences such an injury, keep calm and contact us immediately.
If you would like more information on treating dental injuries, please contact us or schedule an appointment for a consultation. You can also learn more about this topic by reading the Dear Doctor magazine article "Trauma & Nerve Damage to Teeth."